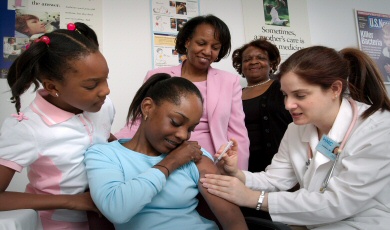 With the unpredictability of outbreaks of infectious diseases, increasing antimicrobial resistance and the migration of large numbers of refugees from war torn countries global collaboration and communication has never been more important in the fight against infectious diseases on a global level. The work that international organisations do and the importance of communication and collaboration cannot be over emphasised but for many healthcare staff working in public health and infection prevention on a daily basis keeping patients safe and protected from infection is much closer to home.
We are taking the opportunity this year to relaunch NRIC as iNRIC and focus on global issues as well as those that update practice at personal patient level.
Collaboration brings strength and we draw your attention not only to the international guidance included in iNRIC but also to the information available from organisations and associations whose main aim is to promote and support your evidence based infection prevention and control practice. 
We are also joining forces with our international colleagues to help promote professional excellence and to highlight the educational opportunities they are making freely available not just for this important week but whenever you need to check guidance and evidence to help keep your patients, residence and colleagues safe
Global Networks
Infection Prevention Society (IPS) http://www.ips.uk.net/
Healthcare Infection Society http://www.his.org.uk/
The International Forum on Home Hygiene http://www.ifh-homehygiene.org/
The International Federation of Infection Control http://theific.org/
Royal College of Nursing (RCN) http://www.rcn.org.uk/development/practice/infection_control
European Centre for Disease Prevention and Control (ECDC) http://ecdc.europa.eu/en/Pages/home.aspx
World Health Organisation (WHO) http://www.who.int/en/
Association for Professionals in Infection Control and Epidemiology (APIC) http://professionals.site.apic.org/
Infection Prevention and Control Canada (IPAC) http://ipac-canada.org/
Infection Control Africa Network (ICAN) http://www.icanetwork.co.za/  - Education - http://www.icanetwork.co.za/education/ Projects - http://www.icanetwork.co.za/projects/
National African Societies http://www.icanetwork.co.za/about/national-african-societies/
The Federation of Infectious Diseases Societies of Southern Africa (FIDSSA) http://www.fidssa.co.za/A_FIDSSA.asp
WHO - African Partnerships for Patient Safety (Home)  http://www.who.int/patientsafety/implementation/apps/en/
Infection Prevention Australia (IPA)  http://infectionprevention.com.au/
Australasian Society for Infectious Disease http://www.asid.net.au/ 
The Infection Prevention & Control Nurses College (IPCNC) http://www.infectioncontrol.co.nz/home/
The Royal Society of Tropical Medicine and Hygiene https://rstmh.org/